God at the Center


The Transforming Power of Hope
His intent was that now, through the church, the manifold wisdom of God should be made known to the rulers and authorities in the heavenly realms, according to his eternal purpose which he accomplished in Jesus Christ our Lord.
-- Ephesians 3.10-11
His intent was that now, through the church, the manifold wisdom of God should be made known to the rulers and authorities in the heavenly realms, according to his eternal purpose which he accomplished in Jesus Christ our Lord.
-- Ephesians 3.10-11
Contact Leslie at (973) 229-1700 for Information and To Schedule
a Seminar
Our Purpose
So much in our society conditions us to place ourselves at the center of life, of purpose. It does not fall easily on our ears that God is the center of all being.
Even in Christian circles, it's all too easy to focus on our church, our ministry, our gospel, to the exclusion of focus on our God.
It is a difficult and constant challenge to center God in our worldview, to repeatedly remind ourselves that in Him and from Him and to Him are all things.
Yet to truly know Him is a boundless source of hope for a generation steeped in fear and despair, in weariness and apathy.
This great hope is the bedrock of Christianity. It is our heritage and it is our power. Power to move us from wishful thinkers waiting for our happily-ever-after into men and women who live by love and grace, who transform our homes and communities into
God-glorifying corners of the Eternal Kingdom.
For this we exist: To lift up the standard of the
God of All Hope.
Leslie H. Canipe
graduated from
Penn State and Alvernia University. She has been a student missionary in Japan and has
trained with Campus Crusade for Christ. She has taught numerous Bible studies and coordinated several MOPS chapters.
Leslie lives in upstate New York with her husband, two children, and their many pets. Her oldest child is away at college.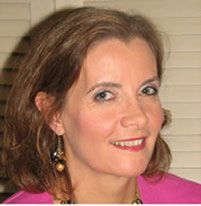 Title and Logo
We chose this title because we want everything we do to be centered on who God is and to proclaim our commitment to helping others get to know him better. For us, there is no greater transforming power than our hope in the glory of God.

You can figure out the meaning of our logo.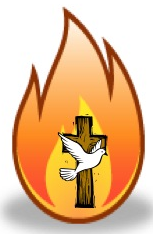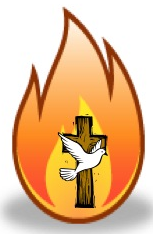 Connie Galica Cartisano
is both a Christian and
an
anthropologist. With a B.S. in Biology, she completed her M.A. and Ph.D. in Medical Anthropology at the University of Connecticut, conducting field research in northeast Brazil. She also spent time as a student missionary in the rural mountains of north central Mexico.
Dr. Cartisano is a speaker and retreat planner.
She lives with her husband, three children and no cats in New Jersey.

Thursdays with Leslie

For almost three years now Leslie and I have met on Thursdays for lunch at a local restaurant.

At first we were just getting to know each other. Soon we realized how akin our hearts are.

We wanted to share what we were learning together, and so began to co-teach a Sunday School class, which became the 'excuse' for our Thursday lunches. Hammering out the details of that class about the Trinity provided the foundation for God at the Center.

So in that tradition, though we live far apart, I will continue to spend Thursdays with Leslie. If you want to join us, or just listen in, we try to post regularly on Tales from Eternity.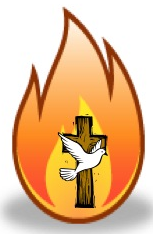 What We Offer
After years of developing Bible studies and co-teaching Sunday School classes, we thought it was time to write our material down. To that end we have created seminars so we can take our "show on the road."



Classes

:
1. God at the Center: A Study of the Trinity
2. Finding Jesus' God: The Old Testament Portrait of the God of the Hebrews
3. Jacob's Promise: A Study of the Patriarchs
4. Christian Virtues: A Study of II Peter 1.3-8



Retreats

(3-4 sessions):
1. Like Never Before: Worshiping God in Spirit and in Truth
2. Nothing New Under the Sun: Ancient Disciplines for the Present-Day Faithful
3. A Bride Adorned: Your Role in the Church

Seminars can be designed to meet your group's specific interests.

All of these seminars and retreats revolve around the premise that God is the center of everything. Participants come away with a renewed commitment to the transforming power of hope and the passion to share that hope with our hurting world.