After 6.5 Long Years ...
It's Finally in Print!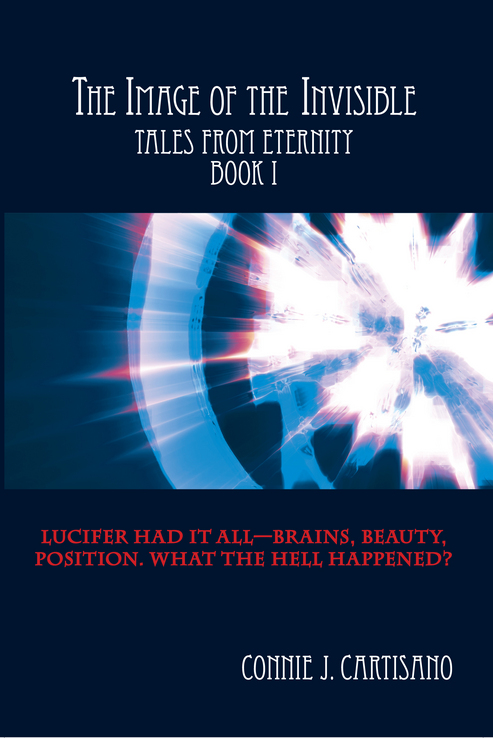 Ever wonder what the angels thought their king was doing when he created the heavens and the earth? Putting together a new kind of being, that's what. In a unique living exhibit: a three-dimensional universe of time and space. And that's where the trouble began.

Had the king left well enough alone, as Lucifer was fond of saying, things might have turned out differently. But then, the king of heaven was never one for leaving things alone.

The

Image of the Invisible

opens as the king prepares to unveil his new creation in the Museum of Natural History. As First Thinker, Lucifer alone foresees danger to the realm if the king succeeds in bringing the inferior specimens out of the museum. Why is the king so besotted, so reckless? Worse, the king repeatedly ignores kingdom principles in dealing with these creatures. Is he still fit to reign? As Lucifer's doubt escalates, he "dreams" of a terrifying and cunning alter ego, the Satan, who conspires to take over the king's city. Torn between his devotion to the king and his concern for the city, Lucifer must choose. Can he make the ultimate sacrifice to save the kingdom he loves?
His intent was that now, through the church, the manifold wisdom of God should be made known to the rulers and authorities in the heavenly realms, according to his eternal purpose which he accomplished in Jesus Christ our Lord.
-- Ephesians 3.10-11
His intent was that now, through the church, the manifold wisdom of God should be made known to the rulers and authorities in the heavenly realms, according to his eternal purpose which he accomplished in Jesus Christ our Lord.
-- Ephesians 3.10-11